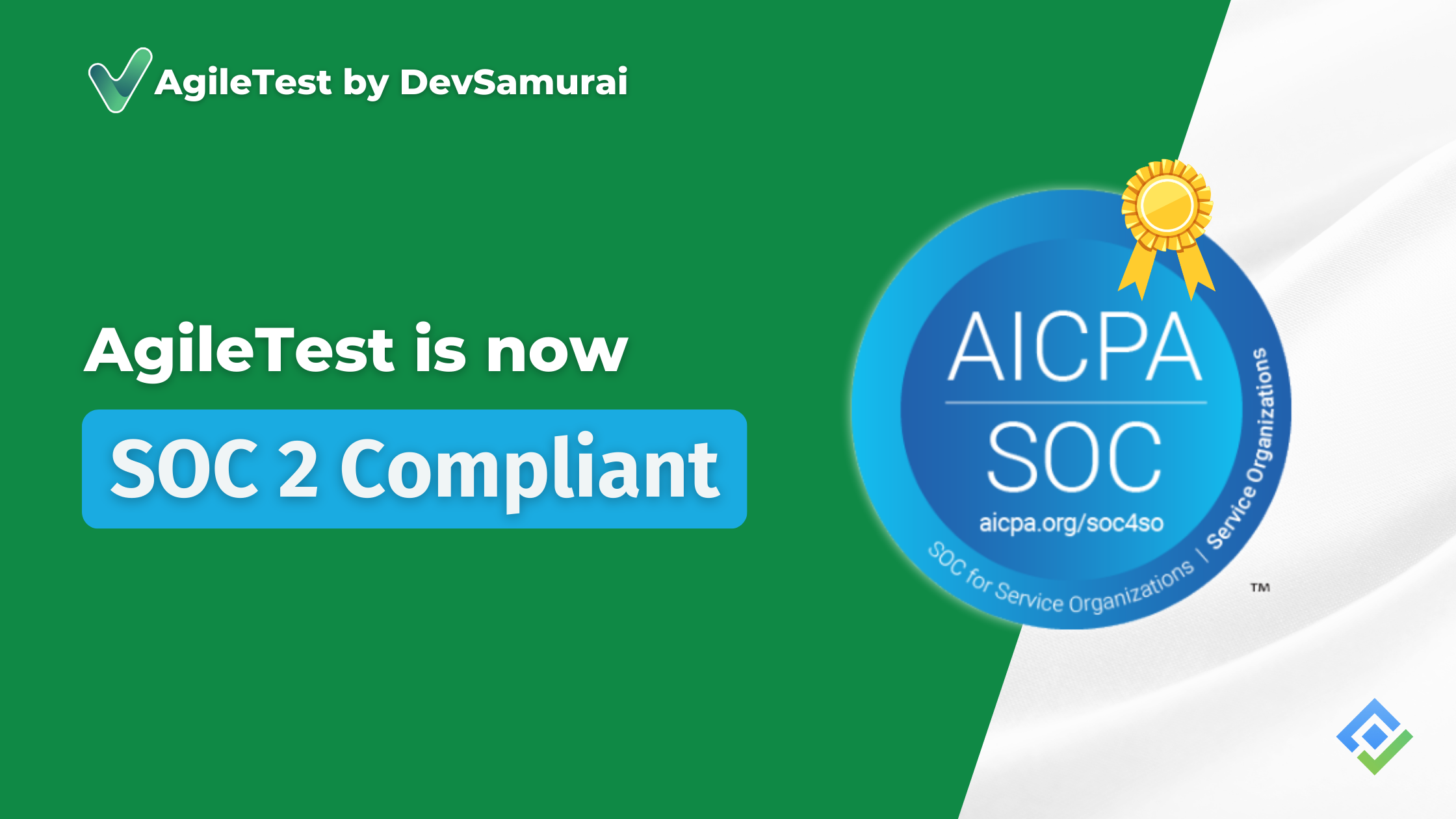 We at AgileTest, a flagship product from DevSamurai, excitedly announce our achievement of SOC 2 Compliance. This milestone is a significant step in our ongoing commitment to security and trust. Set by the American Institute of CPAs, SOC 2 rigorously...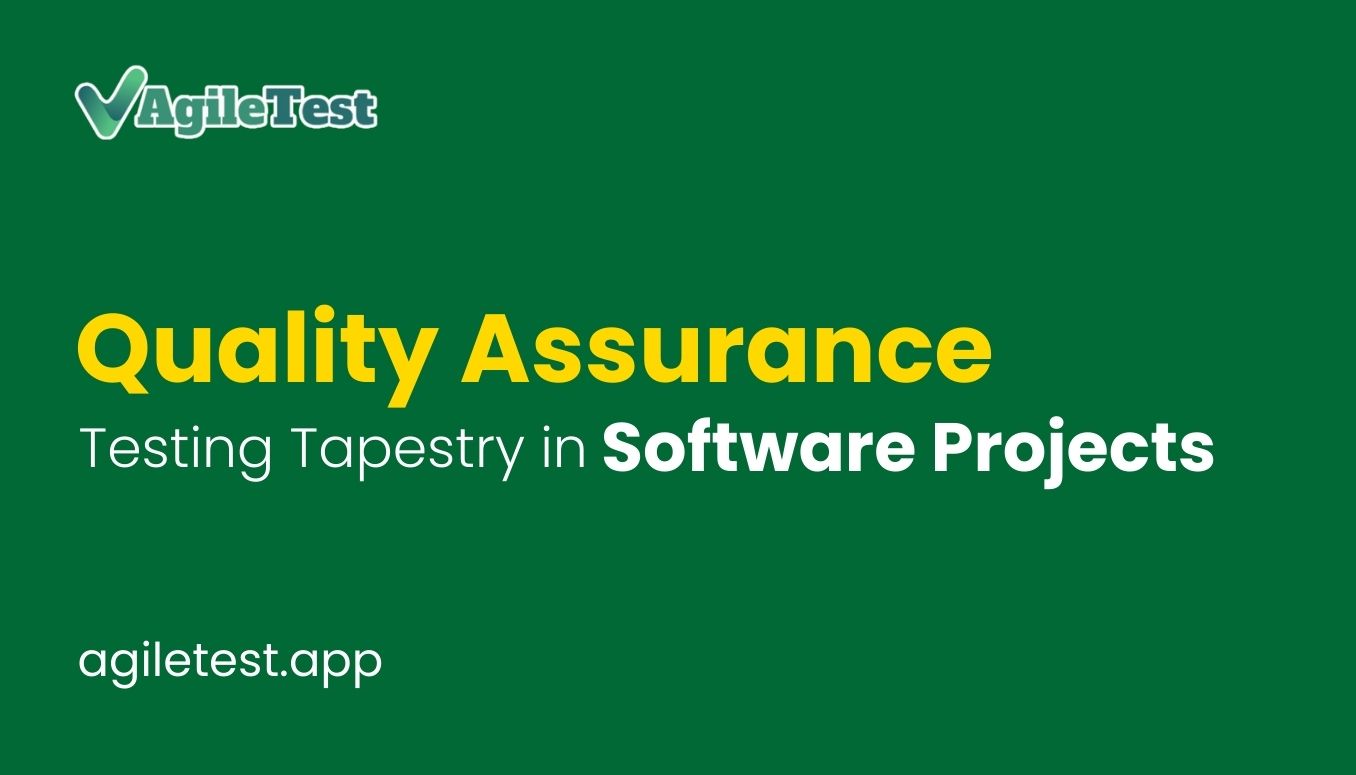 In the ever-evolving realm of software development, the role of Quality Assurance (QA) has become paramount. Ensuring that the software we use on a daily basis runs seamlessly is not a mere afterthought—it is a disciplined process that stands at...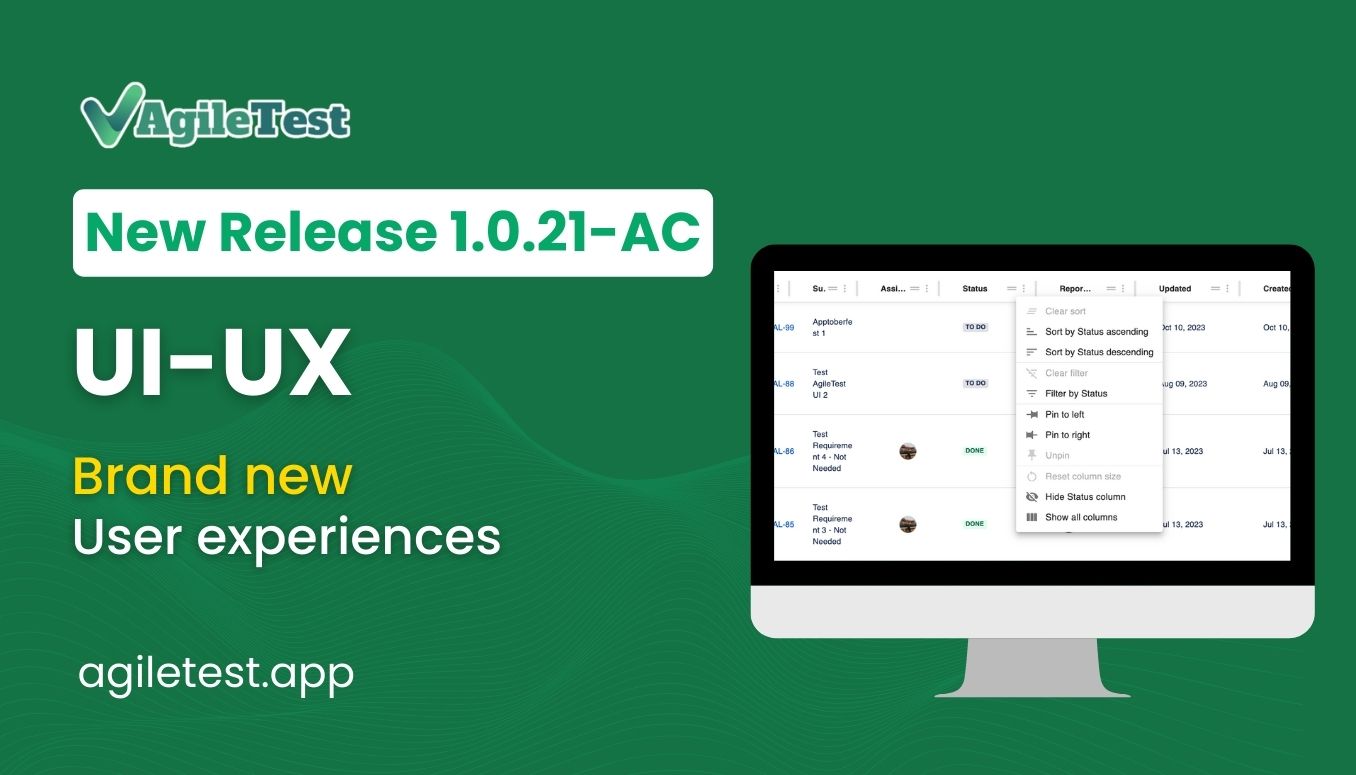 Discover What's New in AgileTest Release 1.0.21-AC : Brand-new UI-UX This October 2023! Welcome to the next phase of the AgileTest journey: Version 1.0.21-AC designed for Jira Cloud. In this update, we are excited to introduce a significant overhaul of...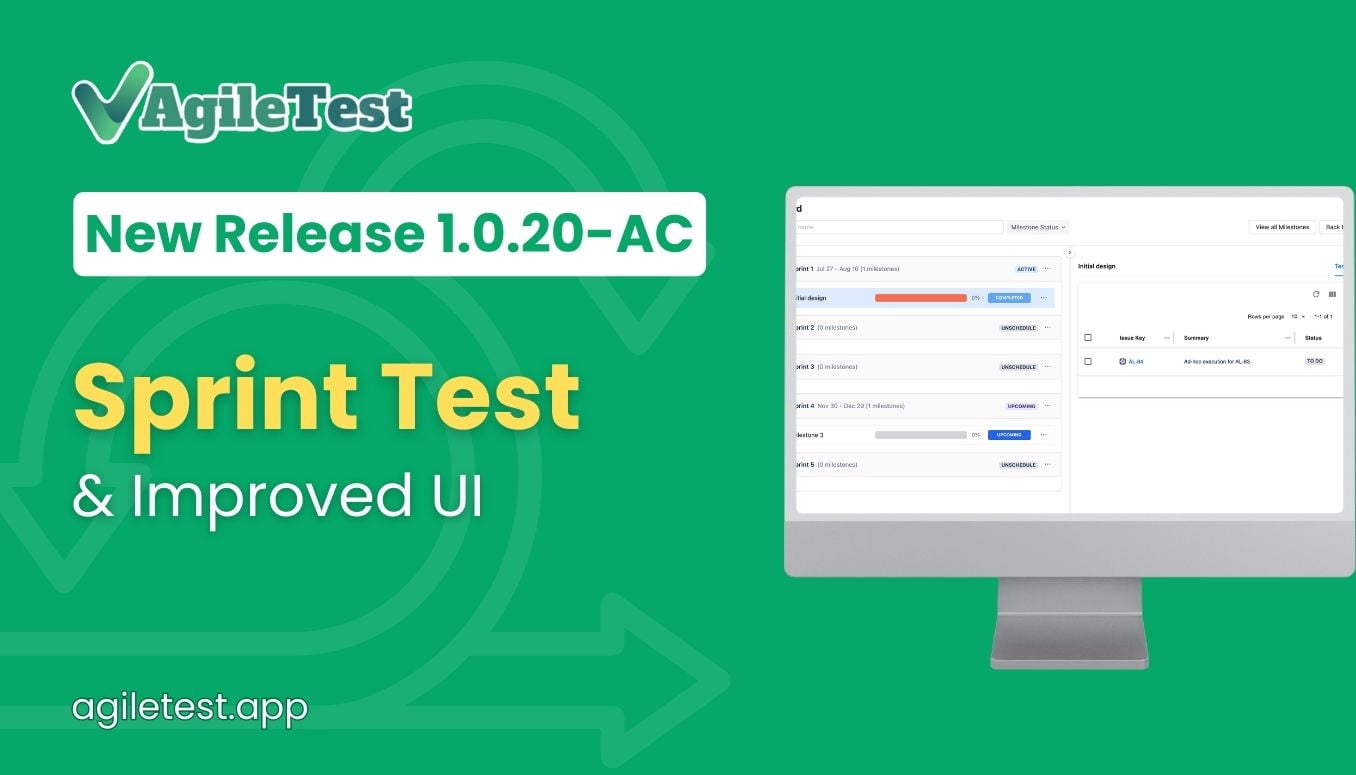 AgileTest Release 1.0.20: Sprint Test in Jira Cloud We are excited to announce the latest release of AgileTest, version 1.0.20, for Jira Cloud. This update brings a significant enhancement to your testing workflow with the introduction of the Sprint Test...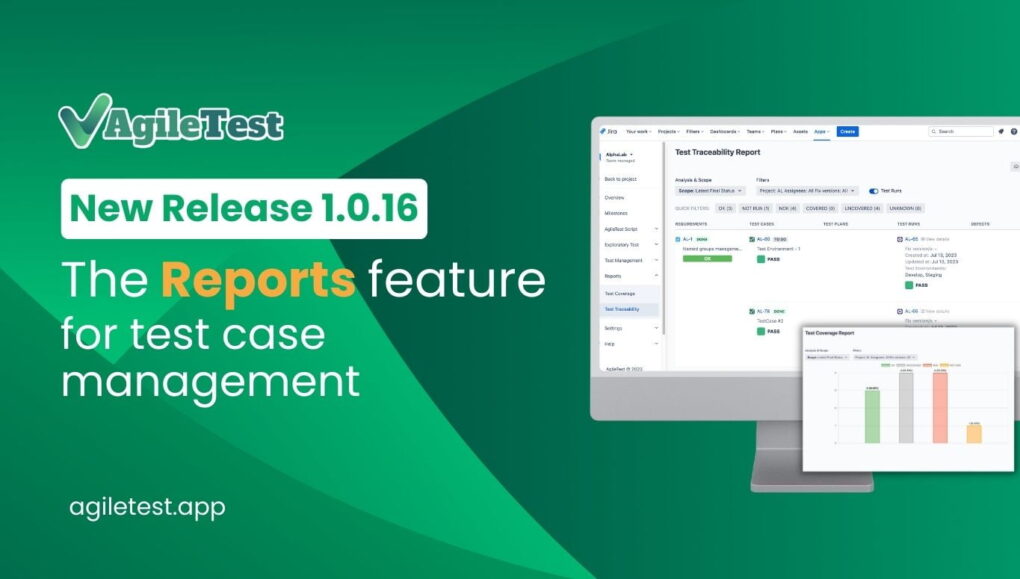 We are happy to announce that AgileTest has just got a new feature updated in July 2023. In this AgileTest release 1.0.16, we introduce to our users the ability to generate Reports for test case management. AgileTest release 1.0.16: The...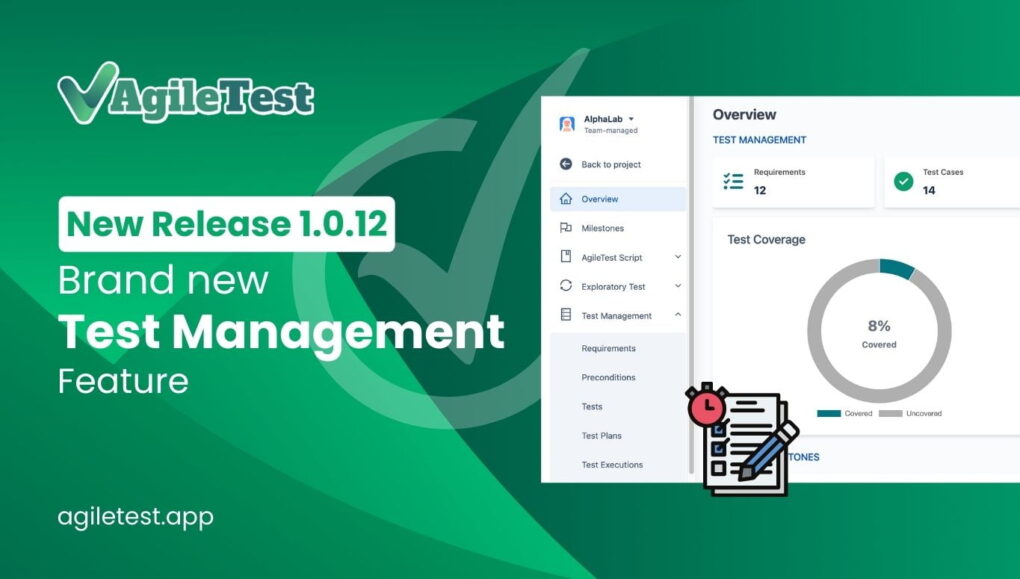 We proudly introduce a new feature coming to AgileTest 1.0.12 release – Test Management. With this feature, we hope to bring a new experience to our Jira users and support them in their work.  As you may tell from the...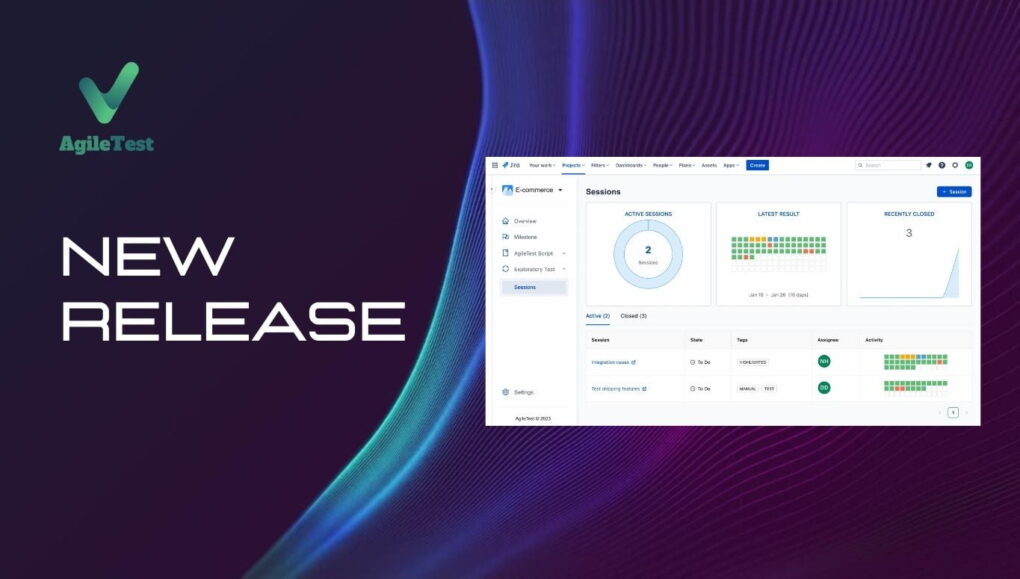 We're excited to announce the release 1.0.7 of our testing tool AgileTest, which comes with several improvements and bug fixes to enhance the overall user experience. One of the most significant improvements in this release is the Test script list...